Blog Home
Thrifting in Johnston, RI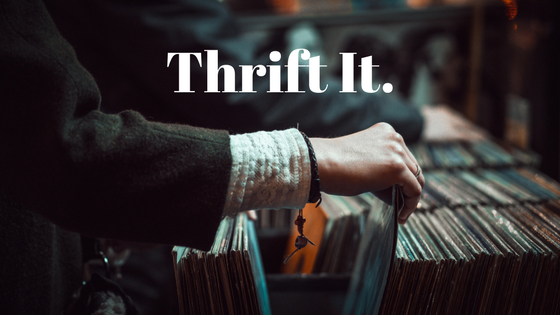 The Ledges at Johnston Blog is featuring our favorite thrifting tips and tricks, in this post. Thrift store shopping can be tricky — finding unique vintage items that are still good quality can be quite the challenge. Use our advice to visit your favorite thrift store or flea market in Johnston, RI this month. Decorate your apartment with a refurbished coffee table, classic record, or spruce up your style with a classic denim jacket this month. Read on to learn more.
Tip One: Set a Budget
It can be easy to go overboard while you're thrifting, especially because it's so easy to justify your purchases. Thrift store items are usually cheaper than items from "regular" stores, but that doesn't mean that you should go overboard! Set a budget before you shop. We recommend bringing cash to minimize the temptation to go crazy. Setting a budget will help prevent you from buying items that you don't really want or need.
Tip Two: Search
We can't emphasize this enough — don't be afraid to search. We recommend going thrifting at least once a month if you're looking for something specific. Head to thrift stores in the area, spend a weekend searching and comb through the racks (and we mean all of the racks) at your local thrift store. Start at the shoes, move on to the furniture, search through the home goods section, and sort through the clothing. You never know where or when you'll find the perfect item for your home.
Tip Three: Alter
Don't be afraid to alter the items you find at your local thrift store. Cut the shoulder pads out of that blazer, shorten those jeans into shorts, or refinish that side table or kitchen stool. Don't be afraid to make slight changes to any items you find at the thrift store. Just remember to calculate the time it will take you to make any alterations. If your alterations will take too much time and energy, it's best to leave the item at the thrift store.
Do you have any thrifting tips or tricks for us? Let us know in the comments. Thanks for reading our post!