Blog Home
Summer Picnic in June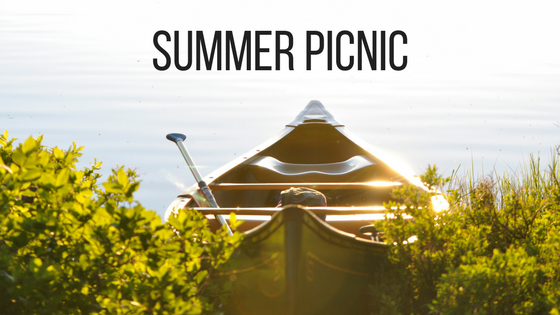 The Ledges at Johnston Blog is ready to picnic! Head to your favorite park here in Johnston, RI for a meal out in the sun with your closest friends. Play some frisbee, relax in the shade, and enjoy a delicious meal before June is through.
Farmer's Market Salad from Pack Momma
Head to your local farmer's market for the ingredients you need to make this delicious farmer's market salad. Toss romaine lettuce, jalapeno, red onion, zucchini, tomatoes, corn on the cob, sugar snap peas, black beans, and chopped cilantro for a salad that will taste as fresh as a summer's day. Make or buy your favorite dressing to eat with this delicious dish.
Anastasia's Best-Ever Baked Beans from Sweet Little Bluebird
Make a pan of these baked beans to impress your guests at your next picnic. Heat together pork and beans, onion, butter, molasses, yellow mustard, brown sugar, and bacon to make it. We think you'll love the blend of flavors and spices in this sweet and spicy summer dish.
Parmesan Ranch Corn from Six Sisters' Stuff
Combine corn, butter, parmesan cheese, ranch dressing mix, salt, and pepper to make one of our favorite summer sides. Pair this side with your favorite potato salad and the barbecue dish of your choice. Your guests will love this savory side.
Slow Cooker Barbecue Spare Ribs from Cafe Delites
Use your slow cooker to make these mouth-watering barbecue spare ribs. Marinate these ribs in barbecue sauce, brown sugar, minced garlic, Worcestershire sauce, cayenne pepper, and salt. This is an easy way to make a delicious main dish.
Easy Lemon Curd Mousse from Plated Cravings
Dish up this easy lemon curd mousse at your next summer picnic. Combine lemon curd, heavy whipping cream, and powdered sugar to make it. Top it all off with your favorite summer fruit (we recommend raspberries or blueberries).
What's your favorite summer dish? Let us know in the comments. Thanks for reading our post!