Blog Home
Inspire Your Heart with Art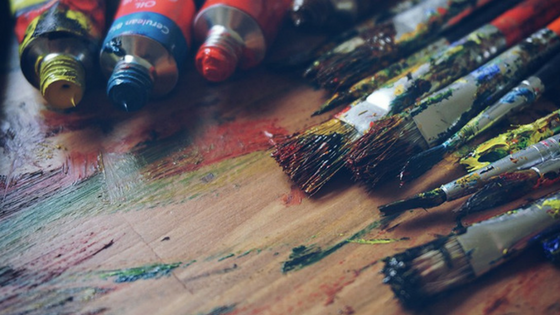 In this post, the Ledges at Johnston Blog is featuring a few tips to help you express your creativity this month. We hope that these tips help you express yourself and spark your creativity for Inspire Your Heart with Art Day. Inspire Your Heart with Art Day is on January 31st, and we hope that these tips help inspire you to create some art before the month is through!
Take a class
There are plenty of classes that you can take near The Ledges at Johnston apartments here in Johnston, RI. The Muse Paint Bar allows aspiring painters to meet new people and learn to paint. The Rhode Island School of Design is another great place to take painting and art classes. You can find more information about The Rhode Island School of Design here. The Blue Door Art Studio is another great resource for aspiring artists.
Visit an art museum
A couple of months ago we featured the RISD Museum. We would like to encourage anyone who wants to be inspired by art to visit the Museum. You'll love the various exhibits displayed and events held. The Newport Art Museum and the National Museum of American Illustration are two other great art museums here in Rhode Island. Want to be inspired? Examine other people's work and create something new based on what you see.
Start cooking and baking
Baking and cooking can also be considered art. Take a cooking class at Chef Walters Cooking School or at Professor Chef. Experiment by making your own confections in your Ledges at Johnston apartment. Cooking is a fun (and tasty) way to be inspired by art.
How do you express yourself artistically? Are you a painter, a writer, or a cook? What artistic skill would you like to learn? Let us know in the comments. Thanks for reading!