Blog Home
Host a Movie Night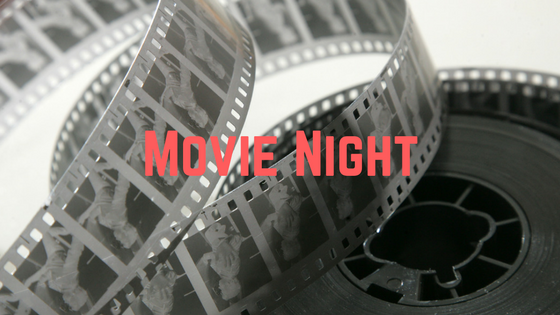 The Ledges at Johnston Blog is featuring two of our favorite movies, several movie snacks, and decorations for your next movie night. Invite a few friends over, make a plate of nachos, and decorate your Ledges at Johnston apartment like a theater this month. Head to a local movie theater here in Johnston, RI if you want to see something new.
Decorations
Roll out a red carpet for your guests to walk on before you start your movie night. Decorate your home with your favorite movie posters and pictures of classic movie stars. Hang up twinkle lights, lay out blankets for your guests, and use a sheet and a projector for your movie.
Snacks
Oreo Cookie Popcorn from Two Sisters Crafting
This recipe makes plenty of popcorn. Pop ten cups of popcorn and top it with butter, mini marshmallows, and mini oreo cookies. We recommend pouring a fresh glass of milk for each of your guests to drink with this sweet treat.
Buffalo Chicken Nachos from Yellow Bliss Road
You will love how easy (and delicious!) these buffalo chicken nachos are! Season the chicken with salt and pepper, and cook it in olive oil. Buffalo sauce, ranch dressing, tortilla chips, Colby jack cheese, and green onions make for a mouthwatering plate of nachos. Share a plate (or two!) of these delicious nachos during your next movie night.
Movie Recommendations
Moana (2016)
From the New York Times: "In the Disney kingdom, the in-house influence of Pixar has reinvigorated the animation (though some of us may still pine for the classic, painterly Disney visual aesthetic), and the rejuvenation of American musical theater has provided a fresh pool of songwriting talent. "Moana," directed by Ron Clements and John Musker from a screenplay by Jared Bush, includes a few infectious numbers by Lin-Manuel Miranda and a heart-tugging orchestral pop score by the Disney stalwart Mark Mancina. Buoyant songs by the Polynesian singer and composer Opetaia Foa'i (performed with his band Te Vaka) anchor the film's cheery globalism in a specific South Pacific milieu."
The Maltese Falcon (1941)
From rogerebert.com: "To describe the plot in a linear and logical fashion is almost impossible. That doesn't matter. The movie is essentially a series of conversations punctuated by brief, violent interludes. It's all style. It isn't violence or chases, but the way the actors look, move, speak and embody their characters. Under the style is attitude: Hard men, in a hard season, in a society emerging from Depression and heading for war, are motivated by greed and capable of murder. For an hourly fee, Sam Spade will negotiate this terrain."
Leave us your movie recommendations in the comments. Thanks for reading our post!