Blog Home
Gift Giving Ideas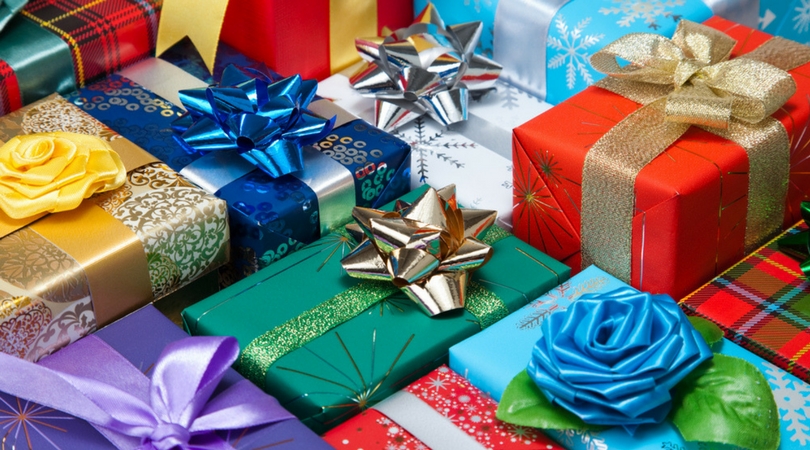 The holiday season is here and it's time to get shopping and wrapping for holiday gifts. In today's Ledges at Johnston Blog we have some gift giving ideas and topics to help you in your search of the perfect gift for your loved ones. We hope you enjoy your holiday season here in Johnston, RI!
Something Homemade
Homemade gifts are always thoughtful and meaningful. What skills do you have that you can share with others? Maybe you're great at baking — bake them something delicious. Maybe you have a skill you can offer them like a great back massage, tech skills, or something that you can give them a voucher for. You can always make something crafty or be creative to give them something that you'll use for years to come.
An Accessory to Wear
Anyone would enjoy a new accessory, especially the women in your life. Find a classy watch, a new scarf and mittens, or a piece of jewelry that they'll love. It can be something functional or something you know your loved-one will appreciate and adore.
Something Customized
You can find all kinds of customized items online. Customize a necklace, a watch, clothing item, a mug, a family name sign, or ornament. Find something online that's perfect for your loved one and enjoy customizing it just for them!
Their Favorite Snacks and Treats
Fill up a jar or a gift basket with all kinds of candy, snacks, and other treats that they love. Purchase items from the store and/or make homemade candies or cookies. You could also put together ingredients for them to make their own homemade treat or favorite meal at their apartment or home.
Your Favorite Thing
Here's an idea that's easy to come up with and a thoughtful gesture for a friend. Find something that you love yourself and give it as a gift. Maybe it's your favorite board game, your favorite food, or a handy gadget that you use frequently. This is a great way of sharing something new and potentially inspiring and exciting with your loved-ones.
What gifts do you give to family and friends during this time of the year? Share any ideas you have with us in the comments below. Thanks for reading!