Blog Home
Decorate Your Apartment Home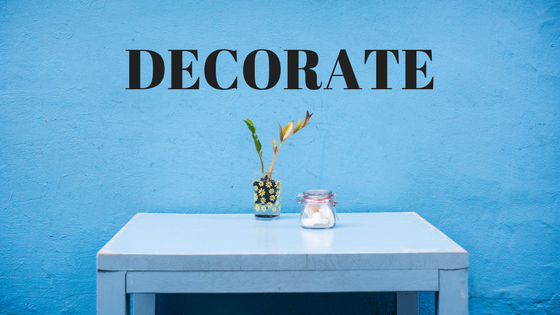 The Ledges at Johnston Blog is featuring a few ideas to help you decorate your Johnston, RI apartment home this month. We have a few tips to help you add some color and texture to your apartment without making drastic changes to your home. Read on for decorating tips and tricks.
Color
Color is an easy way to express your taste and personality. Sand down an old coffee table, repaint it, and then sand it down again to make it feel "antique." Use fresh flowers and houseplants to decorate your home and add some life to a room. Hang travel and movie posters on the wall, put out a globe or knick knacks from your last trip, and display your favorite books on your coffee table. There are plenty of ways to add some vibrancy and color to your apartment.
Texture
Add texture to your Ledges at Johnston apartment by using well-placed decor and accent pieces. A throw pillow is a great way to add some interest to your living room or bedroom. Wayfair has a vast selection of throw pillows, from basic throw pillows to pillows in unusual fabrics, shapes, and textures. Find what you need by clicking the link. A group of well-placed throw pillows will give a nice dimension and shape to your bed or couch.
Rugs are another great way to add some texture to a room. Layer area rugs, runners, and shag runs on top of each other for an interesting look. In the summer, use rugs in light, bright colors and in winter use dark colors and heavier weaves. You can find excellent rugs from Target here.
Change the feel of your rooms using curtains. Heavier curtains are perfect for winter and for bedrooms (the heavy curtains will block out any light that might wake you up in the morning) and light, gauzy curtains will give your apartment a relaxing, breezy feel.
Do you have any decorating tips for us? Let us know in the comments. Thanks for reading our post!