Blog Home
December Treats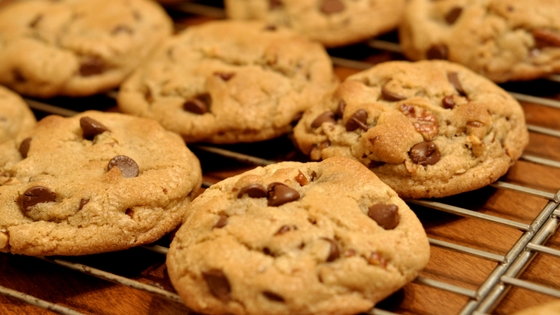 This month the Ledges at Johnston Blog has five winter treat recipes for you to enjoy all month long. We've tried to include a variety of recipes, and we hope that we've included a few that reflect your tastes. Thanks for reading!
Caramel Cashew Clusters from Tastes Better from Scratch
Caramel cashew clusters use store bought caramels, so don't stress about finding the perfect caramel to make for these clusters (unless you want to use a homemade recipe, of course). This easy recipe is a great winter snack.
White Chocolate Peppermint Pretzels from Lil' Luna
This is a great "grab it and go" treat for when you need a little sugary pick-me-up to get through the day. This easy three-ingredient recipe is perfect as a party favor, as well. You could even use these white chocolate peppermint pretzels as hot chocolate stirrers (just make sure that the pretzels don't get too soggy in the hot chocolate!).
Hot Chocolate Fudge Recipe from Wonky Wonderful
Hot chocolate fudge is maybe our favorite winter treat. This recipe is made entirely in the microwave, so you don't have to worry about wasting an afternoon mixing and making the fudge in the oven, but you will have to wait about four hours for the fudge to set in the fridge.
Homemade Peppermint Patties from Mel's Kitchen
Nothing says "winter" quite like a peppermint patty. Save yourself a trip to the store by making your peppermint patties at home. To make the peppermint center you use sugar, milk, corn syrup, coconut oil, and peppermint. Once the dough is formed, you refrigerate the patties for thirty minutes before dipping them in melted chocolate. Refrigerate the patties once you are done.
Salted Chocolate Chip Cookies from The Chunky Chef
These salted chocolate chip cookies are some of the best chocolate chip cookies we've ever had. This recipe is a little more involved than other chocolate chip cookie recipes, but the end result will have you singing. Enjoy these cookies with a cup of hot chocolate on a blustering day in Johnston, RI.
Where are your favorite places to buy winter treats in Johnston, RI? Let us know in the comments. Happy eating!